Clear Vinyl Flexible badge holders (Vertiacl)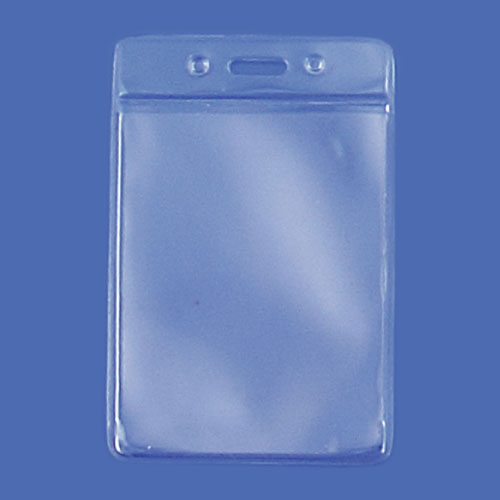 Product ID: 96PV
The benefit of this vinyl is that it can fit larger ID badges in this affordable holder and useable with any lanyard or strap badge clips.
There are variety size that can be chose, also can accept customized size.
The perfect holder for short-term usage, meetings, and conventions. Comes equipped with slot and chain holes for usage with any attachment with a hook or strap. This name tag holder is large enough to properly display an ID card or event credentials.
Specifications:
Card holder Size

(load size) : 93 x 61 mm

(outer size): 98 x 82mm

Material: vinyl

PVC

Color: clear