Suspender clip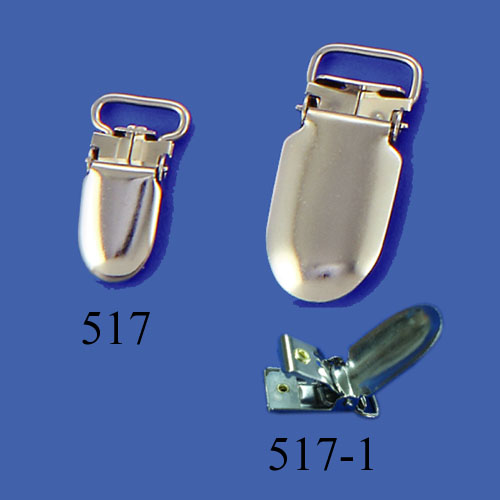 Product ID: 517/517-1
NO.517: is a simple, metal suspender clip. It is equipped with a ring for various types of webbing material. This item is simple and easy to use.
This item does not come with a plastic teeth insert, however, it has metal teeth to hold the clip in place to reduce slippage.

NO.517-1:This metal pacifier clip, otherwise known as a suspender clip, has ring for straps and come equipped with a built-in PVC plastic teeth insert to protect fabrics from being damaged.


Specifications:
517

Size:

10.5x27mm

Clip Material: steel

Nickel plated
517-1
Size:

15.5x37.5mm

Clip Material: steel

Nickel plated