Tubular lanyards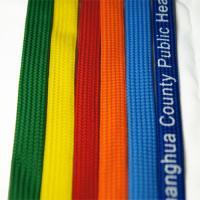 Product ID: CL series
Made from a tube of stitched tetoron, tubular lanyards are the most affordable lanyard we produce.
We offer silk screen printing if customer need to print logo on lanyard. Tubular lanyard is the most economy lanyard option.
After deciding the lanyard type, the next step is choosing all kind of accessories (more accessories can be viewed by clicking the PRODUCT button in our website. You name it and we will provide our suggestion.
Please don't hesitate to send us a picture of the item, and we will attempt to find it for you

Specifications:
Size: 10mm (standard) and more (please ask us)

Color: Many option in stock (please ask us)